10 Beautiful Minimalist Bathroom Ideas and Designs
Are you looking to redo your bathroom? It can be difficult to find a cohesive design to commit to. However, minimalism has become popular in the last several years. To achieve a minimalist look, you'll want to rely on sleek styles and simple decor. It's important to choose a minimalist bathroom vanity to accent the space. 
Completing a minimalist bathroom without a designer can seem overwhelming. However, we are happy to provide trends and ideas that we have seen work well. The good thing about a minimalistic look is that it's crisp and easy to clean. 
If you're looking for ideas and designs to achieve a minimalistic style, keep reading! 
Minimalistic Bathroom Ideas 
We have compiled a list of ten of our favorite ways to achieve minimalism. 
1. Monochrome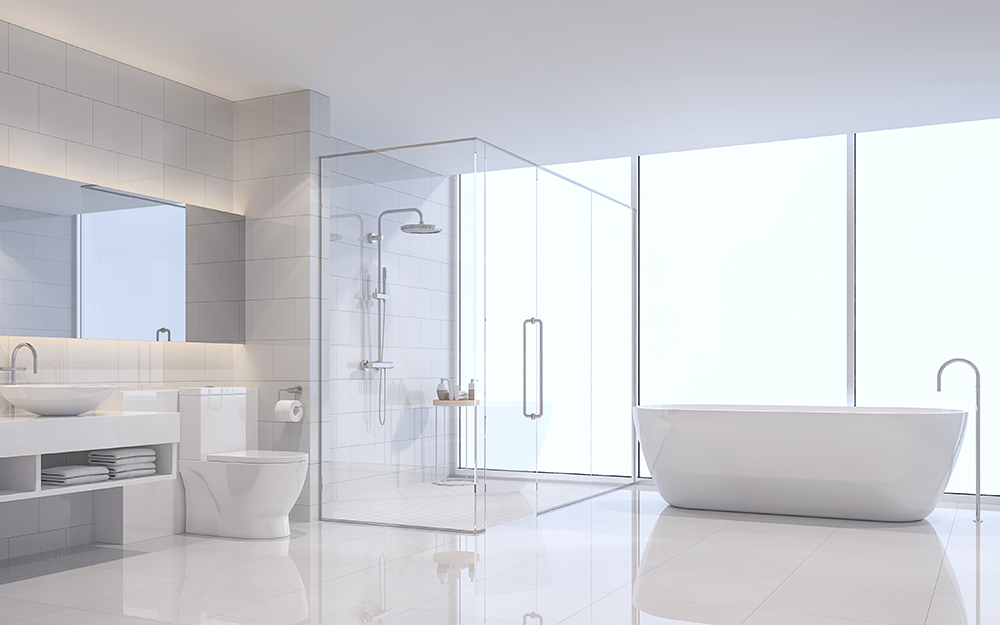 To make your bathroom look minimalistic, you'll want to limit the number of colors you introduce. Keeping the space relatively monochrome is a good idea. We recommend choosing a color that is earthy, black, or white. For example, consider doing an all-white bathroom. Another popular look in Hollywood is concrete and neutral tones. 
Regardless, staying within one specific color palette will help your design. This will also simplify when you're choosing tile, a vanity, and décor to accent the space. 
2. Simple, Square Tile 
Tile has seen a major upgrade in the last several years. Now, you can get almost any pattern. Tiles can even be bought in different textures! You can opt for mosaic tiles and intricate shapes. However, to make your bathroom look minimalistic, opt for simple tiles. 
Simple tiles are often basic in shape. Consider square or rectangle tiles. Furthermore, choose a color that matches your palette. Stay away from patterned and textured tiles. Busy tile will quickly overwhelm the rest of the space. 
3. Floating Vanity 
There are many different vanity types to choose from. Vanities are often secured to the floor or have legs for sturdiness. However, floating vanities make a big difference. Installing floating vanities can be more difficult. You'll want to make sure it is secure to the wall. Furthermore, you'll want to limit the weight stored in the vanity. 
However, a floating vanity quickly adds to a minimalistic style. The lack of legs makes everything look extra crisp and clean.
4. Pops of Color with Plants 
We recommend staying on trend with monochrome or a simple color palette. Because of this, you won't want to add colorful artwork or décor that is too bright. This can quickly make the space feel dull. However, there's one design hack that can help. Include plants! 
Plants are a gorgeous piece of décor to add. They filter the air and add natural elements to your space. Rely on plants to add life and color to your bathroom. Make sure to purchase plants that can thrive in humidity and low sunlight.
5. Simple Lighting
You'll want to keep the lighting in your bathroom very simple. Bathrooms often had sconces above the mirrors. Furthermore, some bathrooms even have chandeliers. You want to stay away from anything too complex. Opt for simple lighting. Switch sconces for minimal pendants. Avoid chandeliers or anything too flashy. 
To add additional light to the space, go for LED lighting. LED strip lighting can be installed under the floating vanity. This will look modern, add light, and minimize clutter.
6. Basic Soap Dispenser 
This might sound basic, but it's important. You still need functional products like hand soap. However, store-bought, disposable dispensers are often busy and colorful. To keep the theme going, buy a simple soap dispenser that can be reused. 
This is also better for the environment. Buy bulk soap instead of single-use disposable products. Refill the dispenser once it gets empty. This is an easy way to make your bathroom look luxe and crisp. It's a small detail that will go a long way! 
7. Walk-in Shower 
Traditionally, showers have many parts. You have tile, faucets, and often a door. Try to simplify this. To do that, invest in a walk-in shower. 
A walk-in shower is free of curtains or doors. You won't have to step over a tub, lip, or curb to access it. This relies heavily on the drainage of the shower to keep the bathroom clean. However, it does add a level of minimalism to your space. A walk-in shower will also help with resale. They are often rare and make a big impact.
8. Stand Alone Tub
Bathtubs that attach to the wall of a traditional tub shower look cluttered. There is nothing more classy than a simple stand-alone tub. This means that the tub isn't connected to anything but the floor. They often feature sleek curves and a gorgeous finish. 
You can get stand-alone tubs in several different sizes. For any of your soaking needs, these tubs can meet them. You'll want more space for a stand-alone tub than one that attaches to the wall. 
9. Infinite Sink
Have you heard of an infinite sink? They aren't seen frequently, but they are beautiful. This is a simple sink that looks like a slab. The water runs into a drain based on a slight angle to the basin. 
An infinite sink lacks the traditional curved sink. It is extremely luxe and opulent. Furthermore, it will add to your minimalistic theme. These can be a splurge, but they are well worth it.
10. Simple Mirror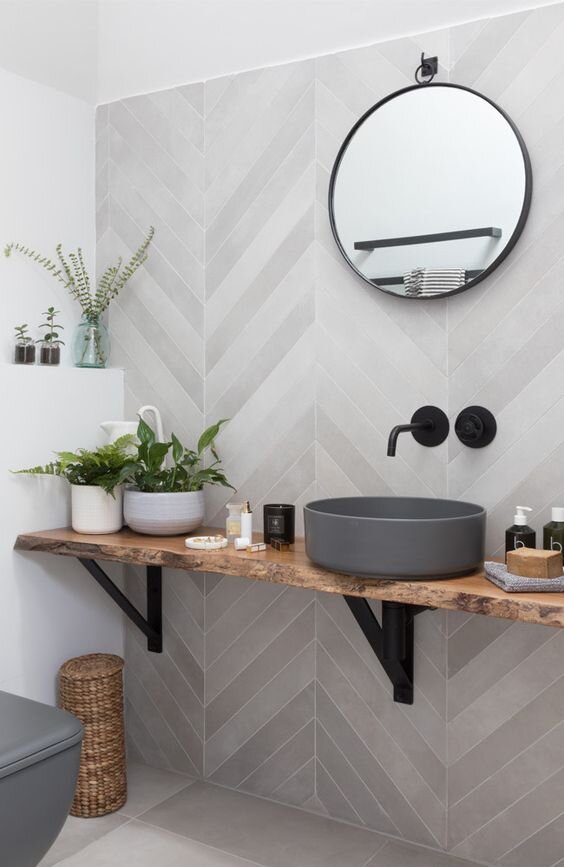 Bathroom mirrors used to have intricate detailing on them. However, those days are gone. Look for a simple bathroom mirror. This will completely transform the space. Opt for a detached mirror. You can get one without a frame or one with a simple frame. 
Play with different shapes, such as round. Mirrors are traditionally rectangular, so play with different options. 
You can also check our article on How to Make a Bathroom Look Bigger.
Conclusion 
Are you ready to transform your bathroom? By adding in a minimalist bathroom vanity and other simple fixtures, you can achieve a minimalistic look. Minimalism has taken the design world by storm and for a good reason. It looks clean, crisp, and timeless. 
By following the simple tips we laid out, you can easily achieve the style you've always dreamt of.