Choosing the Best Modern Bathroom Vanity for Your Home
Renovating your bathroom is an arduous task, but it's also one of the things that are both satisfying and rewarding in the end. Choosing modern bathroom vanities is one of the main challenges that you will face during the renovation. It's easy to focus on the other fixtures, but if you leave out a tiny detail, it will affect the overall aesthetics and functionality of your bathroom.
If you're having second thoughts on the bathroom vanity that you're going to buy, here are a few simple tips to help you get started.
Choosing Modern Bathroom Vanities
1. A Vanity that Will Fit Your Space
The most important consideration when choosing a bathroom vanity is to check your available space in the bathroom. To figure out the right size of your vanity, here are a few considerations that you can look at:
You need to check the existing plumbing in your bathroom. If you don't want to spend a lot of money on the piping, you need to look at the area where the plumbing is placed. From there, you can already decide on the size of the vanity that you need for your bathroom.

It should not overwhelm the bathroom. You don't need a really big vanity unless your bathroom is as big as a bedroom. If you place something too big, it will make it hard for the users to move around the bathroom. Remember that most vanities are placed near the door of your bathroom, so if you make it too big, the space will feel crowded.

Always check if you have room for the doors and drawers when opening them. You don't want your bathroom door to hit the drawers of your vanity while they are open. There should be enough clearance for the bathroom door.
2. Types of Bathroom Vanities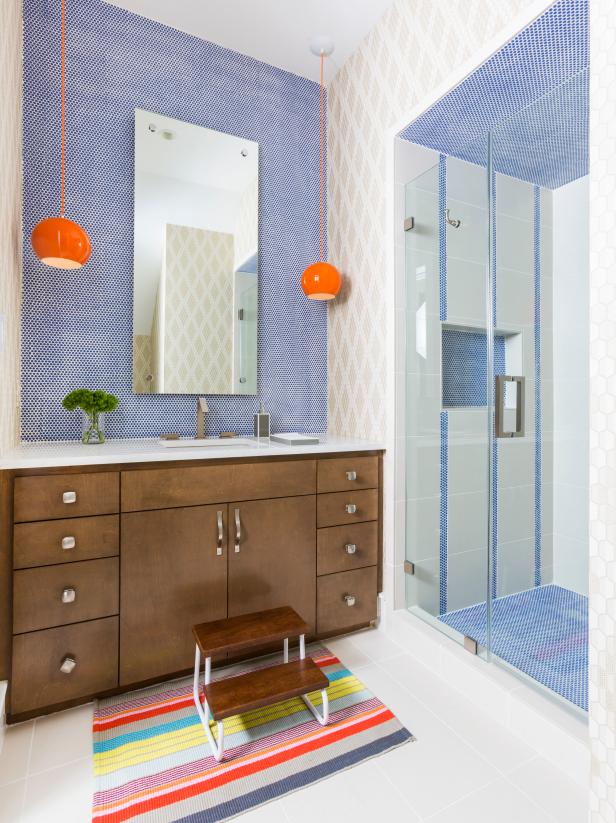 There are no specific types of bathroom vanities, but there are standard options depending on where they will be installed. Here are a few things that you should check:
Main Bathroom: The vanity for the main bathroom is usually the most used in your home. Everyone in your house will be using the bathroom vanity so you can get something a bit bigger. You can add a vanity that two people can use at the same time. Of course, it will still depend on the size of your bathroom.

Master Bathroom: This is a more personalized bathroom, so the vanity might be a bit luxurious. You can put all of your creams, makeup kits, and personal items since the only people who can access it would be you and your partner. Usually, the vanity in a master bathroom is focused on functionality rather than aesthetics.

Children's Bathroom: If you have a separate bathroom for your children, make sure that it can withstand the wear and tear of daily use. You can add a few drawers to their vanity to store their daily essentials.
3. Comfortable Height
When choosing a vanity for your bathroom, you have to pick something that would be very comfortable to use. It means that the vanity and the sink are not too high and not too low. Traditionally, the standard height of vanity is 30 to 32 inches, but it would still depend on the people who are going to use it. Today, most people are using 36-inch vanities, which are the same height as your kitchen countertop.
For the main bathroom, you may want to use the standard height of vanity because many people are going to use it. If you have guests in your house, it won't be a good idea to opt for a personalized height.
For your private bathrooms, you can decide on the height based on your height. Make sure that you and your partner are both comfortable when using it.
4. Functional Vanity
When looking for a modern vanity for your bathroom, you need to know its function. It's very easy to understand its basic function, but there are homeowners who prefer to use their bathroom vanity differently.
If you want a functional vanity, we have some suggestions that you can consider:
Floating vanities: This is an amazing pick if you want something unique. Instead of being mounted from the floor, this type of vanity is wall-mounted. Since it's not touching the floor, it is easier to clean. It will also make your bathroom look bigger. As well as offers a good amount of storage for your personal things.

Free-standing vanities: This is one of the best choices that you can have in your bathroom since it comes in a variety of styles and designs. They are not fixed or mounted directly on the wall or floor, so you can move them anywhere you want. Most of the models have cabinets and shelves, so you don't need to worry about storage.

Cabinet vanities: If you are looking for more storage space, this is the type of vanity that you can use. It comes in different widths and lengths. As long as you have a huge bathroom, you can use large cabinet vanities. There are models with four doors and more with lots of drawers. This is a perfect choice if you have a lot of personal things that you want to keep inside the bathroom.
5. Statement Piece Vanity
Since we have a functional vanity, we also have something that exists on the other side of the coin. Instead of focusing on functionality, these vanities are made to capture the attention of other people. It is focused on aesthetics. This type of vanity will showcase the creativity of the homeowners.
They are always paired with vessel sinks that are made for aesthetic appeal. Drawers and cabinets are added only if they would complement the overall design of the bathroom.
You can also check our article on the 5 Modern Bathroom Vanities That Overflow with Style.
Conclusion
Searching for modern bathroom vanities can be a bit strenuous if you have no idea where to start. By checking out the buying guide above, you are already equipped with the basic knowledge of choosing a bathroom vanity. Make sure that you check everything, including your personal preference when you are buying, but don't forget to complement the design of your bathroom.
If you are looking for amazing bathroom vanities and sinks, we have styles and designs that you will surely love.